0
Hello!
This weekend I went to Belgium! I bought tickets to Sabrina Carpenter's concert in Antwerp a couple of months ago (my math textbook also joined of course). She's one of my favorite artists, and it was totally worth it to travel there to watch her perform live!
After having exams preparation in math on Friday; for 7 hours, I went home, grabbed my stuff, and went to the airport. We didn't look around much since we got to our hotel in at 8/9 pm. We got to see the EU Parliament though since it was next to the train station by our hotel! haha!
On Saturday morning I did some math, while my mom walked around in Brussels (which is where we stayed). At about 3 pm, we took the train to Antwerp and then walked to the venue. They were doing construction on the main road, so we actually walked passed the traffic, which was kind of funny! When we got there I stood in line for maybe 10 min before I was let into the waiting area (also bought something to drink, because it was super warm). While we were waiting in the waiting area, we could hear the end of the sound check. Afterward, they let us into the actual music venue, and then waited for a bit more until the Meet and Greet.
Sabrina was super nice and sweet, and we talked a bit before they took pictures, and you could take pictures with your phone as well! After the Meet and Greet, she had an acoustic set, where she sang four songs. She covered "Shape of You" and "Alexander Hamilton", and sang two of her own songs. Afterward, the actual concert began, and since the venue was pretty small, and since there weren't that many people, I could actually stand in the front row without being pushed! It was truly my best concert experience thus far!
After the concert, we headed back to the hotel, which took a while since we ended up walking in the wrong direction. Luckily there were two train stations in the city, so we just went to the other one. When we finally got to the hotel it was past midnight, and since it had been a long day, I went straight to bed.
On Sunday we just packed and went early to the airport, and we got to check in without any problems (a rarity in my family). We even got fast-track for some reason? So we didn't have to stand in line at all. After going through security, I went to Starbucks (since it's the only place that had tables and power sockets) and did some more math for about 2 hours, before we boarded the plane. When we got home, I spent the rest of the day doing math... I know! Super interesting!
I want to end this post with that I'm so sorry about what happened in Manchester. It's disgusting that some people are willing to go that far to ruin something that's supposed to be an amazing experience. When things like that happen, I always ask myself: What kind of world are we living in? I truly have no words.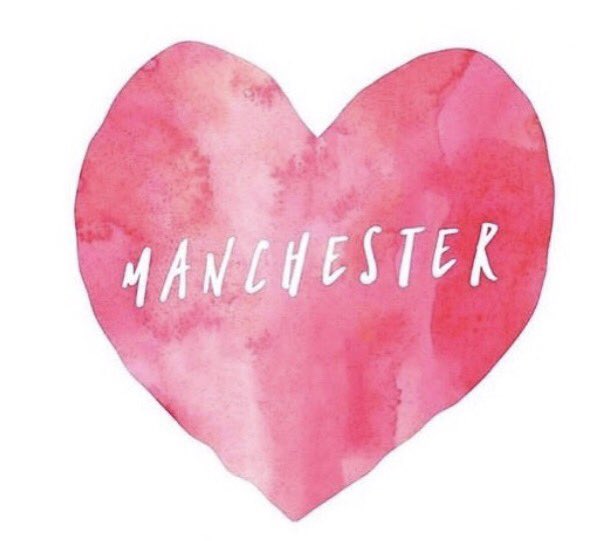 - Sandra